Aliso Viejo Councilman Mike Munzing was interviewed by Breitbart TV recently about something called the Southern California Association of Governments, known as SCAG.
In the audio clip above Munzing tells Breitbart's James Delingpole about the bloated bureaucracy that sets the green agenda in his and neighbouring cities. But it doesn't stop there. The same agenda is at work across the entire world, forced into local and national government bodies from above, rather than below.
Munzing explains that SCAG is chock full of lame Republicans who slowly become RINOs because of what they learn at SCAG.
Not many folks know what SCAG is all about.  They are an organization of elected Council Members from cities all over Southern California.  Now get this – the Council Members get paid to attend SCAG meetings.  And who pays them?  We do.  They are paid by the City governments they represent.  And we're not just talking about one meeting a month.  SCAG has set up about a dozen sub-committees so members get appointed to some of those and voila – more meetings to attend and get paid for.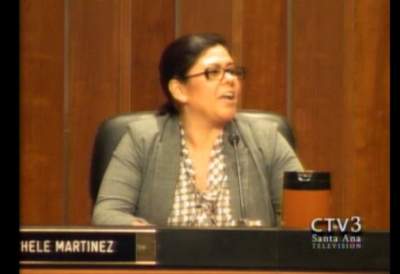 For example, Santa Ana Councilwoman Michele Martinez sits on the SCAG Executive Board as their Second Vice Chair.  But she also serves on their Regional Council.  And she serves on their Transportation Committee.  And she is on their Legislative/Communications & Membership Committee.  And she joins in their annual General Assembly where she stays at a posh hotel and charges the people of the City of Santa Ana for her room, dinners and other travel costs.  Martinez gets paid $120 to attend each of these meetings! (Source: New Santa Ana Blog).
Some folks who have heard this interview are upset with Munzing because he admits to going on SCAG's junkets while deploring what SCAG is and does.  But the information he discloses is valuable.  For example did you know that SCAG employees are paid six figure salaries?  That is your tax money at work!  Cities pay dues to SCAG and in return SCAG weighs in on air quality, plastic bags, high density housing, water use, and even trying to convince people to drive less.  As Munzing explains, this is social engineering.
Munzing also said that many of the SCAG members can barely speak English because they are from China, India, Russia, etc.  That statement has chapped many south OC residents.  I don't know that he meant to come off as racist but it wasn't a highlight of the interview to be sure.
But he is right about SCAG.  Pay attention to which of your Council Members serve on SCAG.  And watch them closely.