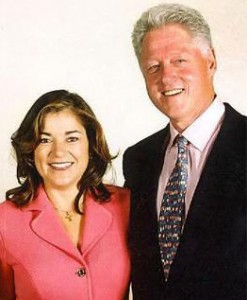 Congresswoman Loretta Sanchez, Representing California's 46th Congressional District
STATEMENT, FOR IMMEDIATE RELEASE: March 25, 2014
MEDIA CONTACT: Barb Solish, 202-226-8373, Barb.Solish@mail.house.gov
REP. LORETTA SANCHEZ QUESTIONS ARMY OFFICIALS ABOUT LEADERSHIP MISCONDUCT AND SUICIDE RATES
WASHINGTON – U.S. Representative Loretta Sanchez (CA-46), senior member of the House Armed Services Committee, today questioned top Army officials, specifically Secretary of the Army John McHugh, at a hearing on Fiscal Year 2015 national defense authorization budget requests.
"My questions today have to do with the climate of the today's Army. As we all know, our real resources are our men and women. I am concerned about how the culture, leadership and climate of the Army are affecting our nation's readiness.
"When I see situations like the recent case of the Brigadier General retiring with his current rank despite his various acts of sexual misconduct, I worry what example that leaves for junior servicemen and women. Promotion of soldiers who have histories of not living up to Army standards, in part because today's leaders choose to ignore problems, will ultimately taint the climate of the future Army.
"Secondly, I am concerned about what the Army is doing to address the alarming suicide rates in its ranks. I cannot think of anything sadder than the mental illness and suicide rates we are seeing.
"What are you doing that will give us confidence that we are addressing this culture of acceptance of misconduct and the unacceptably high suicide rate?"
McHugh responded by outlining the Army's efforts to address mental health issues and substance abuse through the umbrella "Ready and Resilient" program and the need to better message these services to soldiers. He addressed the leadership issue by stating that the Secretary of Defense takes misconduct seriously and just yesterday held a half-day session with top officials on the ethics and responsibilities of senior leaders. Rep. Sanchez will continue to monitor these problems and keep the Army accountable for these persistent issues.
###
Congresswoman Loretta Sanchez is proud to represent California's 46th Congressional District, which includes the cities of Anaheim, Santa Ana, and parts of the cities of Garden Grove and Orange in Orange County. She serves as Ranking Member of the House Armed Services Subcommittee on Tactical Air and Land Forces and the second ranked Democrat on the Committee on Homeland Security. Rep. Sanchez is also a member of the fiscally conservative Blue Dog Coalition and sits on the bipartisan, bicameral Joint Economic Committee.