The Republican Party of Orange County is saddled with a terrible candidate for the 34th State Senate District, in the form of corrupt O.C. Supervisor Janet Nguyen, but that is not stopping them from spending money on a website that is attacking the top Democrat running for that seat, former Assemblyman Jose Solorio.
The website is called "Solorio Scoop," and the latests rips on Solorio include:
As you might expect from the silly Republicans the website does not offer any translation into Spanish or Vietnamese, in a district where that is a real issue.  Google offers such a translator for free ( we use it here on our OC Politics Blog).  This omission by the OC GOP is rather lame.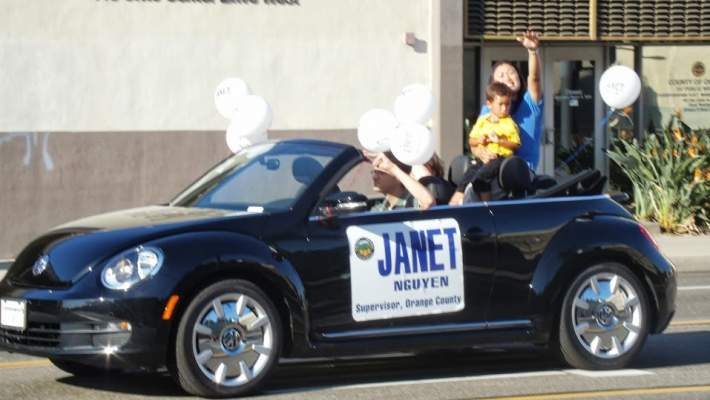 In the absence of a "Janet Nguyen Scoop" feel free to click here to read our Nguyen coverage from our New Santa Ana blog, and click here to read our Janet Nguyen coverage from our OC Politics blog.  Her shenanigans this year have included dangling her child from atop a car in a parade in Santa Ana, while chanting "Viva Mexico." and getting investigated by the FBI and the FPPC.