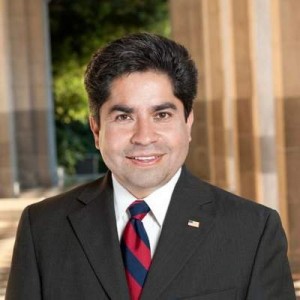 For Immediate Release: August 12, 2013
For More Information Contact: Maricela Taylor – mobile: (714) 794-8431
Solorio Receives Early and Important Labor Endorsements for his 2014 Senate Race 
These endorsements, plus a $450,000 campaign warchest, position Solorio as strong candidate in the 34th Senate District
Santa Ana, CA – Community College Trustee Jose Solorio announces he has received an important statewide endorsement from the California Nurses Association and several local endorsements from the Anaheim Firefighters (Local 2899), Carpenters Union (Local 803), International Brotherhood of Electrical Workers (Local 441), Ironworkers Union (Local 443) and the Laborers' Union (Local 652).
"I'm humbled to have the early support of trade unions representing nurses, firefighters and construction workers. A son of farmworkers, I understand the critical value every labor group offers in California and believe the fight for fair wages, benefits and working conditions is a real one," says Trustee Solorio.
"In Orange County and in Sacramento, Jose Solorio has been our most dependable ally," says Adrian Esparza, business manager for Laborers' Union, Local 652. "Without hesitation, he's our choice to represent working families in the 34th Senate District."
Recent campaign finance reports also show Trustee Solorio's fundraising success. Cash-on-hand in his two active campaign committees total over $450,000.
Community College Trustee Jose Solorio is Vice President of the Rancho Santiago Community College District Board of Trustees. The Board oversees Santa Ana College and Santiago Canyon College, and represents 700,000 residents in the cities of Anaheim, Garden Grove, Irvine, Orange, Santa Ana, Tustin, and Villa Park. For more information about Trustee Solorio and his campaign, please visit SolorioForSenate.com.