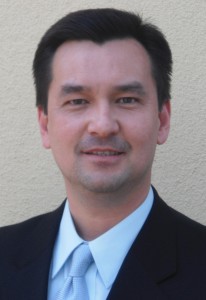 "Had Hieu been elected when he ran for the office in 2010, the recorder's office would not have provided an income to the city council candidate who did practically nothing to earn that money. He would not have purchased a completely unnecessary building with funds that legally could not be used for that purpose. That building sits unused today and will require millions for renovation before it can be used," according to an Op-Ed by the influential Dale Dykema in the O.C. Register.
The OC GOP consultant types don't like this one bit.  They want a political hack like Dick Ackerman to get the OC Clerk-Recorder job, so he can hire them and their pals.  In fact I hear that Tricky Dick could be looking at hiring Laura Cunningham, the wife of former Red County blogger Matt Cunningham.  She lost her last job as Chief of Staff to former Supervisor Bill Campbell, when he termed out of office.
One of the anon hacks ripped Nguyen in a post over at the OC Political blog today. They attacked him for daring to help out a family business on the days he was furloughed by the County of Orange.  That figures.  The OC GOP consultant types and lobbyists wouldn't know a real job if they saw one!  These guys rather leach off the government.  That is why they want Ackerman or some other politico to get the job.
But the reality is that Nguyen is the only qualified candidate.  He worked for the last good OC Clerk-Recorder, Gary Granville, and Nguyen has great ideas about how to streamline the operations at the Clerk-Recorder, including finding more ways to automate and provide services online.
The last politician at the Clerk-Recorder's office paid $24K to another politician, Jordan Brandman, for a report on whether to open yet another office in West OC.  Nguyen won't be wasting money like that.  He will instead focus on the types of improvements in service that Granville himself favored.  Nguyen is the right man for the job so don't fret about what a few red hacks are saying.  They just don't matter.
But Nguyen certainly matters.  In many ways he is the future of the OC GOP.  He grew up in Santa Ana and still lives there, with his high school sweetheart, who is now his wife.  She is a Latina.  Their family represent two significant voter demographics that the OC GOP needs to bring on board if they hope to keep winning in Orange County.
What do old politicians like Ackerman and Chris Norby bring to the table?  Just jobs for nameless GOP sycophants and bloggers.  No thanks!