Orange County's Democrats are generally clueless, but this past June they were particularly out of sorts.  They inexplicably gave Orange County Supervisor Janet Nguyen a free pass, allowing her to focus on electing her fellow Republican, and gay-basher, Robert Hammond as he won a seat on the O.C. Department of Education's Board of Trustees.
And the Democrats managed to fumble away Orange County's most Latino seat, allowing it to go to Orange County Clerk-Recorder Tom Daly, who has since been charged with sexual harassment in the workplace.  If they had gotten behind Santa Ana Council Member Michele Martinez she might have prevailed in June.  Instead organized labor put up their guy, Julio Perez, splitting the Latino vote and allowing Daly to prevail.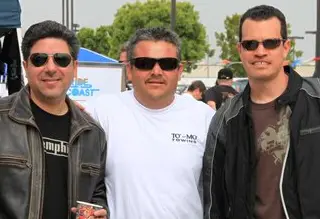 And the Democrats are still in disarray as we head into the November general election.  Instead of supporting one of their longtime leaders, Santa Ana Mayor Miguel Pulido, the DPOC has endorsed his troubled upstart rival, Santa Ana Council Member David Benavides.  The unruly mini-mob supporting Benavides has also lined up behind Valerie Amezcua, the daughter of failed Santa Ana mayoral candidate Al Amezcua, a lawyer who defends gang bangers.
While all of this has been going on, the Republicans have been putting together their own team.  They recruited Santa Ana City Council candidate Karina Onofre to their party, to challenge SAUSD Trustee Roman Reyna, for the Council seat being vacated by Santa Ana Mayor Pro Tem Claudia Alvarez.
Disgraced Council Member Carlos Bustamante personally handled the recruitment of Onofre.  But he has since been arrested and charged with numerous felony sex crimes.  In his wake other local Republicans are now heading up the red effort to take back Santa Ana.
The aforementioned Hammond recruited independent Cecilia Iglesia to the GOP, forcing her to drop her support for ESL and the Dream Act.  She is running for the SAUSD School Board. Her other Republican supporters include Thomas Gordon, another failed Santa Ana Mayoral candidate, and Charles Hart, yet another failed Santa Ana mayoral candidate.
Gordon is running for the Rancho Santiago Community College District's Board of Trustees, against former Santa Ana City Commissioner Nelida Yanez, who has allied with Benavides and his rabble, and longtime Santa Ana resident Tony Tapia, the only candidate who actually reflects the Area they are running for.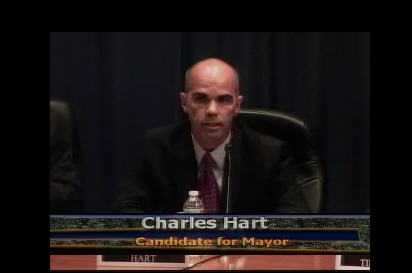 Hart is running for Ward 3 on the Santa Ana City Council.  Click here to see who is supporting him.  His fellow Republican, Brett Franklin, is also running, but the Tea Party types are backing Hart, even though he, like Gordon, is an overpaid government worker.  Like Bustamante, Hart works at the County of Orange.  Gordon works as an asbestos inspector at the L.A. Unified School District.  That is a post that should have been outsourced years ago.
The Republicans also have lined up a candidate to face off against U.S. Rep. Loretta Sanchez – Tustin resident Jerry Hayden.  Like Hart and Gordon, he has no chance of winning.
The Democrats have only themselves to blame for all this.  Had they at least challenged Nguyen chances are Hammond would have lost.  Now he is an elected official and he won't stop trying to elect his fellow social conservatives.  And what are the Democrats doing?  Fighting among themselves, naturally…