How pathetic is the Republican Party of Orange County?  Well, they have only one Hispanic candidate running for the Central Committee, in the 69th Assembly District, which is an overwhelmingly Latino district.  And that Hispanic candidate is a Minuteman who loathes her own people.  Here are the candidates:
Moreno?  She is a notorious Mexican-bashing Minuteman.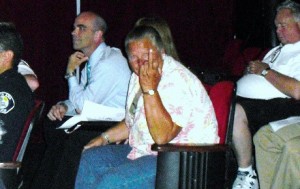 Hart?  He ran for Mayor of Santa Ana in 2010, on a platform of restoring the "good old days" in Santa Ana – you know, before Mexicans moved in.
And Gordon?  Well he is expert at being coy about where he stands on the issues.  You will never pin him down on immigration, or any other contentious issue, but when he tried to run for the Santa Ana City Council, in 2010, he failed to collect enough nomination signatures.  But Moreno was one of those who signed his papers – and he signed her papers the last time she ran for the OC GOP Central Committee.  If you hang out with Minutemen, what does that make you?
Plus Gordon just posted an article defending the right of the lame liberal Occupy movement to ruin cities with their overnight camping.  What the heck is this guy smoking?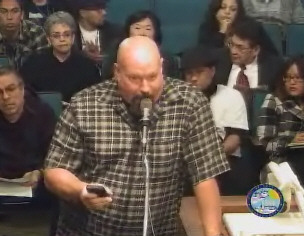 To make this situation even more laughable, Moreno, Gordon and Hart are all government workers!  Moreno works for the Orange County Health Department, Gordon is an asbestos inspector at LA Unified, and Hart is an Administrative Manager at the County of Orange.
Hammond is now an honorary Agranista.
Brett Franklin termed out on the Santa Ana City Council and he later lost a college board race to a guy who was totally unknown.
Gwen Dyrud is an extremist on social issues.
Cuong Sin Cao is a few sandwiches short of a picnic.
Glen Stroud got tossed off of two Santa Ana City Commissions.  And he is also a retired government worker, from the County of Orange.
Bryan Carter?  His ballot papers say he is a software engineer.  Never heard of him.
That this bunch is going to end up representing the Republican Party in the 69th Assembly District is one of the reasons why the OC GOP cannot gain any ground with Latino voters in Orange County.  Pathetic.