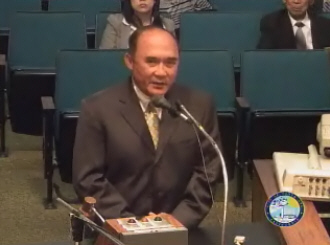 I wrote a post recently bemoaning the lack of Latino candidates for the Orange County's Board of Education, in the Latino-dominated First District, which is currently represented by Republican Long Pham.  Now there are two other candidates in the race – Santa Ana Parks and Recreation Board Member Ken Nguyen, and an unknown candidate named Anita Mathur.  To understand these political issues you can take an online political science classes from a college.
Nguyen has reportedly been making the rounds to get support for his campaign. I hear that he has met in recent weeks with State Senator Lou Correa and Assemblyman Jose Solorio.  I thought Solorio might be interested in running for the First District, but perhaps not?
I am also hearing that Pham might not run for reelection, as he thinks he can win in the open primary for the 72nd Assembly District, where there are a number of other Republican candidates running, including Huntington Beach Council Member Matt Harper and Los Alamitos Council Member Troy Edgar.  Democrat Joe Dovinh is also running against Pham, splitting the Vietnamese vote.
Ken Nguyen in Tahiti
I don't know what Nguyen does for a living, but I am told he is a successful businessman.  His Facebook page features quite a few pictures of Nguyen on vacation, in Tahiti.  That is an experience very few residents of the First District will ever enjoy.
I am also not sure what party Nguyen belongs to. I thought he was a Republican, but there are no GOP politicians among his Facebook friends, just Correa and Solorio.
There is still room for a Latino candidate to run for the First District.  But will anyone care enough to run?  And will anyone committed to good governance and limited government jump into this race?
Area One includes the cities of Santa Ana, Fountain Valley, and portions of Garden Grove and Tustin.