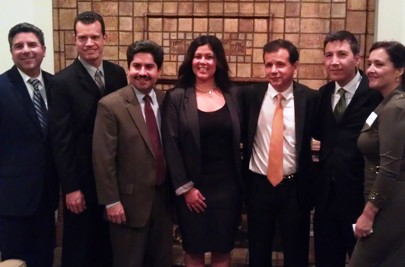 I expected a good turnout at Santa Ana Council Member Michele Martinez' fundraising event tonight, which was hosted at the home of Council Member Vince Sarmiento and his wife Eva.  And sure enough, the place was packed – but that was not the entire story.
For one thing, a lot of Republicans were there tonight, including past CRP Vice Chair Mario Rodriguez, who was a high-ranking official in Governor Schwarzenegger's administration; Break Mayor Ron Garcia, who works with Martinez in NALEO (the National Association of Latino Elected Officials); MWD Trustee Brett Barbre; developer and consultant Steve Sheldon; and Santa Ana Council Member Carlos Bustamante.
But the real big news was the presence of some major players in the Vietnamese community, including Westminster Council Member Tyler Diep; Westminster School Board Trustee Andrew Nguyen; Santa Ana Parks and Rec Commissioner Ken Nguyen.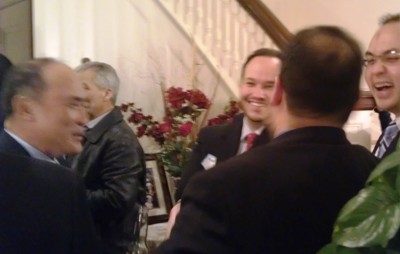 Their enthusiastic support for Martinez tells me that she is going to get a lot of help rounding up votes in the district's Vietnamese community.
My favorite moment of the night was hearing Assemblyman Jose Solorio say that we need to keep control of the 69th A.D. in Santa Ana – as the city makes up 60% of the district.  He was effusive in his praise for Martinez.
Martinez sounded great tonight.  She was very confident and moderate – perfect for the 69th A.D.  She talked about the importance of education, public health and a strong business sector.  There were in fact a lot of business leaders at the event.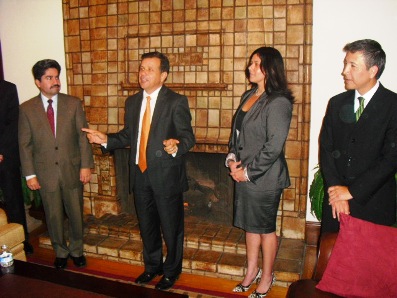 Mayor Miguel Pulido also spoke highly of Martinez tonight.  His support for Martinez has been unwavering and you could see this just looking around the room as he helped to really pack the event.
Council Member Sarmiento also dropped a bombshell.  Apparently the Santa Ana Police Management Association has endorsed Martinez!
Other notable attendees at the event included Councilman David Benavides and several City Commissioners including Planning Commissioners Eric Alderete and Sean Mill, and former Redevelopment Commissioner Lynette Verino.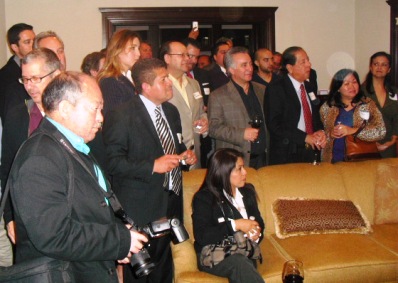 It was a great night for Martinez and I am very proud of the campaign she is running.  She is clearly the leading candidate for the 69th A.D.  Tom Daly and Julio Perez are going to get creamed in the June primary!