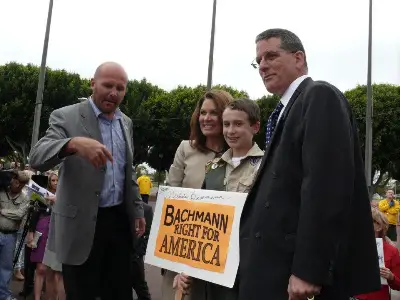 When U.S. Rep. John Campbell failed this week to get the OC GOP endorsement, by one vote, who would have figured that the culprit was a veritable Benedict Arnold?  That's right – Republican 69th Assembly District candidate Robert Hammond, who was endorsed by Campbell, failed to return the favor, according to the OC Political blog.  Hammond voted AGAINST endorsing Campbell.
This of course makes Hammond an honorary "Agranista," as Campbell is running against liberal Irvine Mayor Sukhee Kang, who is of course part of Democratic Irvine Council Member Larry Agran's "Agranista" cabal. I am sure Agran and Kang will be sending Hammond a couple of gift baskets.
Don't think for a minute that this had anything to do with Campbell's vote in favor of TARP.  This was all about Hammond being a religious conservative.  His campaign flyer speaks for itself – his slogan is "faith, family, freedom."  Hammond betrayed a man who endorsed him, because Campbell voted to get rid of the idiotic "Don't Ask, Don't Tell" law that prevents decent law-abiding Americans who are gay from serving in the military as openly gay men and women.
Hammond is not a hero for doing this.  He is just another homophobic Republican.  Shame on him.  In the end it will all be for naught.  Hammond and Kang are going to get Krommed in June.
If you want to find out more about what a joke Hammond is, click here.