Joe Dovinh, a publisher of a Vietnamese newspaper in Little Saigon, and a candidate for the 72nd Assembly District, has been endorsed by the California Democratic Party.  I am told that a press release will be out soon.
Dovinh is one of two Vietnamese candidates.  The other one is Orange County Board of Education Trustee Long Pham, a Republican.  Other candidates include Huntington Beach Councilman Matt Harper, and Los Alamitos Councilman Troy Edgar.  Both of them are also Republicans.
Dovinh is married to Garden Grove Councilwoman Dina Nguyen.  He has a great shot at winning in the open primary, in a district with a lot of Vietnamese votes.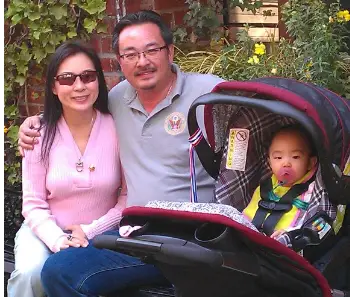 Dovinh has a fundraiser coming up.  Here are the details:
Joe Dovinh candidate for the 72nd State Assembly District wishes You Health, Happiness, Peace & Prosperity for the New Year.
Come help us welcome the Year of the Dragon as we begin the work to restore the American Dream. Together, we can restore the dream of owning a home, sending our children to college, securing affordable healthcare and a secure retirement.
Saturday, February 18th, 2012
Hors D'oeuvre & Entertainment 6 p.m.- 9 p.m.
The Ramada Hotel
10022 Garden Grove Blvd., Garden Grove, California 92844
(714) 534-1818
Suggested Contribution: $49/person
$500 event sponsor
$1500 election host
$3,900 election sponsor
RSVP via email to VoteJoe72@gmail.com
Make checks payable and mail to:
JOE DOVINH for ASSEMBLY 2012, ID #1342457, 10608 Garden Grove Boulevard, Garden Grove, CA 92843
Or click here to pay on line with Act Blue.
https://secure.actblue.com/contribute/page/28149
Please Visit our website at www.joedovinh.com.