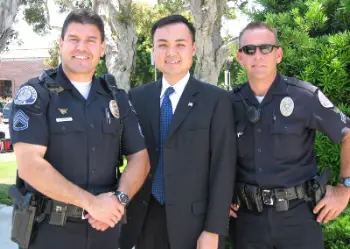 Westminster Council Member Tyler Diep shocked his fellow Republicans today when he withdrew from the race for the new 72nd Assembly District, according to the OC Political blog.
An article in a Vietnamese newspaper, which you can read in English here, explained his reason for dropping out – even though he had raised the most money in the race.
Diep told the newspaper that he was leaving the Assembly race because there were three Vietnamese candidates.  What he meant by that is that he didn't want to jeopardize the Vietnamese community's ability to take the 72nd, which is the only Orange County legislative seat that they have a shot at winning.
With Diep out of the race there are now two Vietnamese candidates.  One is Republican Long Pham, a member of the Orange County Board of Education.  The other candidate is the lone Democrat in the race, Joe Dovinh, who is married to Republican Garden Grove Council Member Dina Nguyen.
Other candidates for the 72nd include Matt Harper, the former Chief of Staff to Supervisor Janet Nguyen, and Los Alamitos Council Member Troy Edgar.
I can't see Edgar winning this race.  His political base in Los Alamitos is simply too small.  Harper has a ton of negatives, including getting arrested for driving under the influence, back when he was a School Board member in Huntington Beach.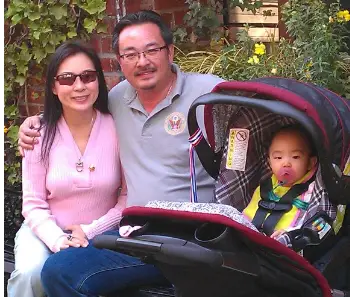 In the new open primary, Dovinh has a shot at making it to the "top two."  However, Pham has won before and he now can go after all the Republican Vietnamese voters.  His base in Fountain Valley and his position as a Countywide elected official make him a dangerous candidate who should not be underestimated.
In related news, Dovinh is hosting a fundraiser on Saturday, February 18th, 2012, with Hors D'oeuvre & Entertainment, from 6 p.m.- 9 p.m. at the The Ramada Hotel, located at 10022 Garden Grove Blvd., Garden Grove, California 92844.  Suggested Contribution: $49/person; $500 event sponsor; $1500 election host; $3,900 election sponsor.  RSVP via email to VoteJoe72@gmail.com. Make checks payable and mail to: JOE DOVINH for ASSEMBLY 2012, ID #1342457, 10608 Garden Grove Boulevard, Garden Grove, CA 92843, or click here to pay on line with Act Blue:
As for Diep, he has announced he will be running for reelection to the Westminster City Council.  We wish him the best of luck in his future endeavors.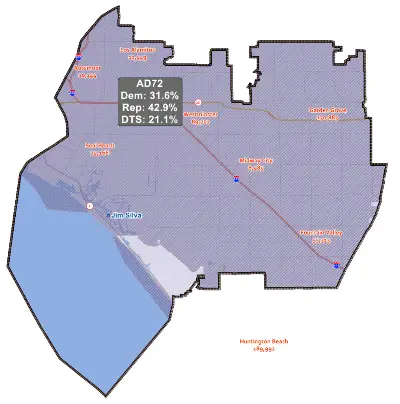 The 72nd A.D. includes the following cities: Westminster, Fountain Valley, Garden Grove, Los Alamitos, Seal Beach, a portion of Huntington Beach, a portion of Santa Ana, and the unincorporated county island of Midway City.