We broke the news on our New Santa Blog last November that Supervisor Bill Campbell, who thankfully is terming out after this year, has hired a new Chief of Staff – Laura Cunningham.  But did you know she is still listed as a Principal at a lobbying firm she co-owns with her husband, Matt Cunningham?
That's right.  They own Pacific Strategies, a public relations and public affairs company that, supposedly taps "years of government and political experience to assist you in building support for initiatives and projects, creating positive awareness of your organization or project and guiding clients through the governmental process. We're experienced with effective strategies for favorably influencing elected leaders, government officials, and community and opinion leaders—building coalitions and mobilizing opinion in support of your goals, and neutralizing critics. Our clients are the beneficiaries of relationships we've nurtured during the course of nearly two decades."  Yep, lobbyists!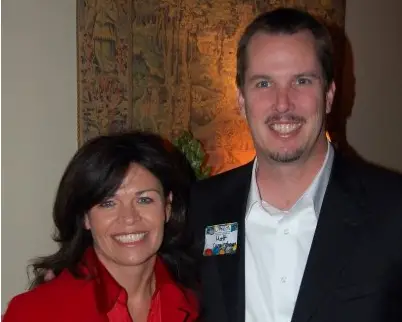 Matt has worked with major developers over the years, yet he is Campbell's appointment to the O.C. Parks Commission, and according to Campbell's website Laura now has oversight over: "Clerk of the Board, County Counsel, Dana  Point Harbor, Parks, Public Works Asset Management, Public Works Planning, Public Works Road & Flood, Registrar of Voters, OC Sanitation District, One Water, One Watershed, Santa Ana River Flood Protection Agency, Santa Ana River Trail Partnership, Film Commission, City of Anaheim Hills, City of Yorba Linda, and Media Relations."
How convenient!  Laura can work for Campbell for one year then turn all those new connections into work for her PR firm.  Needless to say this is disgusting – and folks have no idea as our County government does not provide any information about who is lobbying our elected officials.  Oh they track the lobbyists, here, but they don't tell us, the voters, who these lobbyists are.
Consider the case of the lobbyist turned chief of staff. Or as I like to say, seller turned buyer. Or, maybe both buyer and seller.
Many will remember Matt as the former Red County blogger "Jubal," who would pen columns under one name and then praise them under another.  So much for integrity! Speaking of integrity, Matt was also the founder of "Friends of Father Urell" a loosely knit organization created to defend a Catholic Monsignor who covered up for priests who were caught in a child sex scandal. Matt even released the name of the child rape victims on his website, "Friends of Father Urell."
Last year Matt was ridiculed for accepting tens of thousands of dollars of government tax funds, from the O.C. Children and Families Commission, to distribute toothbrushes and listen to the radio. Yes, you heard that right; Friends For Fullerton's Future exposed the scam here.
Note, Bill Campbell, also serves on the board of the OCCFC, hmmm. Coincidence, methinks not, for Campbell, the fast food king who became a government elected official, was also a "friend of Fr. Urell".
So, this brings us to Laura.  The well-known wife of a politically connected lobbyist/blogger gets placed in a peachy position as COS at a termed out supervisor???  Could this be payback for Matt's loyal service, she certainly is working overtime culling the books (does Matthew have access to what she brings home, also their place of business)?
Imagine Laura scouring the County Supervisors schedule, EMAILS and business dealings. There could be YEARS of lucrative county contracts for Pacific-Strategies.
Here's the beauty of Matt's plan, he has been largely absent from the blogosphere for six months (strange huh?), dropping out in concert with Red County boss Chip Hanlon's indictment. He has laid low after FFFF blogger Tony Bushala took him to task for the prop 10 thing as did John and Ken for the toothbrush deal.  Click here for more info.
He KNEW Laura was in line, she was unprepared to do the job, she was unqualified, but she didn't need to be: SHE IS A SPY. Working against the people to enrich her own (and keep Matt from having to get a real job). This is all a huge RIP OFF.
Here are a few nuggets to ponder:
Why no press release, announcing her position with Supervisor Campbell?  Why did every blog and newspaper in the OC ignore this story, except for the NSA and the FFFF?
What about her PROP 8 BS (she speaks "Mexican")?
How many employers of Matt's have been indicted? (Answer – 3)
Credibility: Matt used Jubal vs. Matt for years: DISHONEST.
Pacific-Strategies pretended to be in Suite C: DISHONEST.
Defending Fr. Urell: GROSS and BLIND.
Outing the molestation victims: WRONG.
Ok so you get it, these guys have displayed countless examples of their character, or lack thereof. Now we are supposed to believe that hiring Laura is for the public good?  Really?
SO I ASK, IS THE COUNTY SUPERVISORS CHIEF OF STAFF BUYING OR SELLING?